Forge Motorsport Alloy Turbo Inlet Adaptor for MQB(VW Golf R MK7, Audi S3 8V, Audi TTS MK3)
Beskrivning
Produktbeskrivning på Engelska:
Fitting this part increases the airflow into the turbo by replacing the restrictive plastic OEM turbo inlet pipe.
This innovative product fits all MQB platforms
When fitting this part, you will increase the available airflow and create an impressive sound by creating a larger, smoother transition between the turbo inlet hose and compressor housing inlet.
An all-aluminium construction that fits with standard inlet hose or aftermarket systems, featuring a precision mandrel bent CNC formed pipe along with a precision CNC high flow machined flange.
Twin o-ring seal design between the turbo coupler and inner surface of the turbo inlet ensures no leaks and no debris can be drawn into the turbo internals.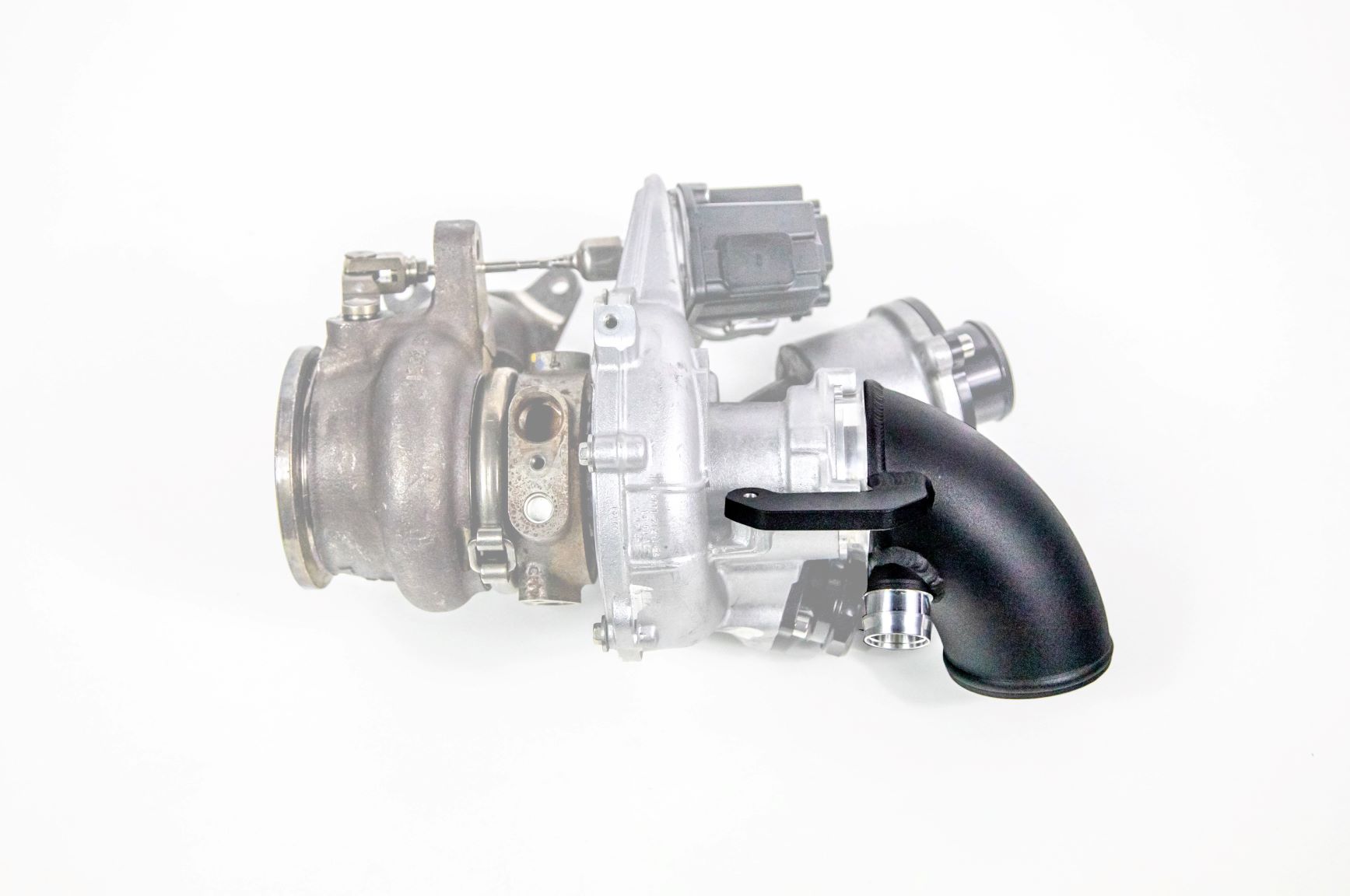 Increased airflow.
All aluminium construction.
CNC machined couplers for a precision fit.
No check engine lights
Black hardwearing powdercoated finish.
Up to 8 BHP and 16 ft/lbs or torque improvement
Made in Great Britain.

This parts fits:
Audi – 8V S3 – Quattro 2.0T
Audi – A3 8V – FWD/Quattro – 1.8T/2.0T
Audi – MK3 TT (2014+) – Quattro – 2.0T
Audi – MK3 TTS (2014+) – 2.0T
VW – Alltrack – 1.8T Gen3
VW Golf MK6 – GTI/Hatchback/Sportwagen – 1.8T Gen3
VW Golf MK6 – GTI – 2.0T Gen3
VW Golf MK6 Facelift – FWD – 1.8T/2.0T Gen3
VW Golf MK6 R – GTI/4Motion – 2.0T Gen3
VW Golf MK6 – SportWagen Facelift FWD/4Motion – 1.8T Gen3
VW Jetta MK6 – GLI – 2.0T Gen3
VW Tiguan MQB – FWD/4Motion – 2.0T Gen3
Recensioner (0)
There are no reviews yet.
Relaterade Produkter